Carson Eckhard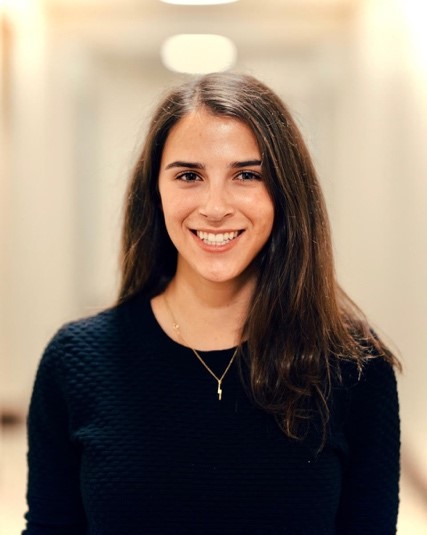 Class of 2021
Carson didn't come to Penn set on being a History Major. Yet her freshman year she enrolled in "The American South" and there wrote a paper about Southern U.S. universities and slavery. The paper lead her to meet Professor Kathleen Brown and the Penn Slavery Project, which Professor Brown directs. Before long, Carson became a member of the project and a history major. Her paper, "The Peculiar Institution at Prestigious Institutions: The Chattel Principle in Higher Education, 1800-1861," has since been published in the Spring 2019 issue of Duke University's Historia Nova, an undergraduate history journal.
Carson is currently a junior focusing on nineteenth and twentieth century American history. She is a member of the History Department's Honors Seminar run by Professor Warren Breckman, where she hopes to pursue a project on convicts in Florida, her home state, during the Reconstruction and Jim Crow era.
Carson was also awarded funding through Penn's University Scholars program to undertake research on the history of medical and pseudo-race science that Northern physicians learned in the South before the Civil War. She continues to pursue that research with Professor Brown in an independent study this semester. According to Carson, the goal of the project is to "discuss the ways in which enslaved people contributed to 'modern' medical knowledge" and to address the complex history of "who gets credit for medical progress and why." In a few cases, Carson notes, doctors "effectively stole medical knowledge from enslaved doctors and healers."
Carson focuses on American history but has enjoyed taking classes in other world regions. She has especially enjoyed learning about African history in courses with Professor Cheikh Babou. "I was especially interested," says Carson, "in how he traced the development of Islam in Africa." Professor Babou showed how history informs modern religious extremism in North Africa, which enabled Carson to critically analyze "the ways in which the Western media misrepresents African Islam."
Thinking about life after Penn, Carson is considering a joint JD/PhD in history. She hopes in such a program she'll be able to continue to study contemporary afterlives of slavery, mass incarceration, and inequality through a legal lens.