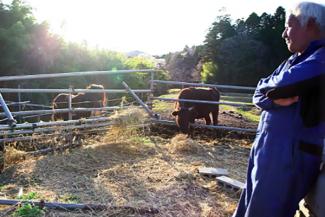 On March 11, 2019, a deadly earthquake and subsequent tsunami struck northeastern Japan causing the meltdown of the Fukushima nuclear facility, killing thousands, displacing hundreds of thousands, and unleashing widespread contamination.
To commemorate the 10th anniversary of the disaster, Penn's Center for East Asian Studies (CEAS) and the Japanese Language Program held two connected events: a screening of Mayu Nakamura's new documentary "Alone Again in Fukushima" and a virtual panel discussion about the film featuring Linda Chance, associate professor of Japanese language and literature in the School of Arts & Sciences; Caitlin Adkins, a doctoral student with focuses on gender, work, and precarity; and Eric Feldman, a Penn Law professor with expertise in Japanese law and nuclear disasters.
The quake and monster waves ultimately killed more than 15,000 people, destroyed more than a million buildings, and left 4.4 million Japanese households without electricity and 1.5 million without water.
Experts with the International Atomic Energy Agency depart Unit 4 of TEPCO's Fukushima Daiichi Nuclear Power Station on April 17, 2013 as part of a mission to review Japan's plans to decommission the facility. (Image: Greg Webb/IAEA)
But those were only the immediate consequences of what the Japanese refer to as the Great East Japan Earthquake, said CEAS director Fred Dickinson in introducing the panel speakers.
"Like the other monumental disasters of post-1945 Japan—the bombings of Hiroshima and Nagasaki—the long-term effects of this calamity linger," he said.
Read the entire story at https://penntoday.upenn.edu/news/alone-again-fukushima