The Price of Citizenship: Redefining the American Welfare State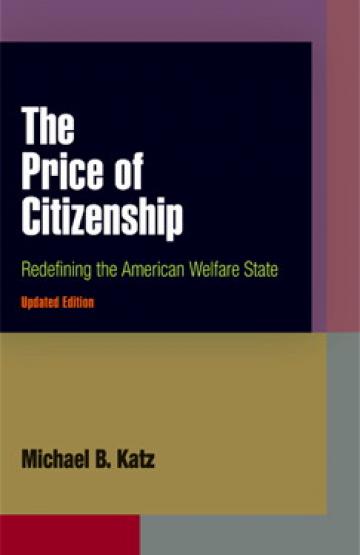 2008
University of Pennsylvania Press
For Michael B. Katz, the term "welfare state" describes the intricate web of government programs, employer-provided benefits, and semiprivate organizations intended to promote economic security and to guarantee the basic necessities of life for all citizens: food, shelter, medical care, protection in childhood, and support in old age. In this updated edition of his seminal work The Price of Citizenship, Katz traces the evolution of the welfare state from colonial relief programs through the war on poverty and into our own age, marked by the "end of welfare as we know it."

Katz argues that in the last decades, three great forces—a ferocious war on dependence, which has singled out the most vulnerable; the devolution of authority within both government and the private sector; and the application of market models to social policy—have permeated all aspects of the social contract. The Price of Citizenship shows how these changes have propelled America toward a future of increased inequality and decreased security as individuals compete for success in an open market with ever fewer protections against misfortune, power, and greed. A new chapter, written for this edition, explains how these trends continue in the post-9/11 era and how the response to Hurricane Katrina exposed the weaknesses of America's social safety net.

Offering grounds for modest optimism, the new chapter also points to countervailing trends that may modify and even partially reverse the effects of recent welfare history.