An Irrational Imp and Other Memories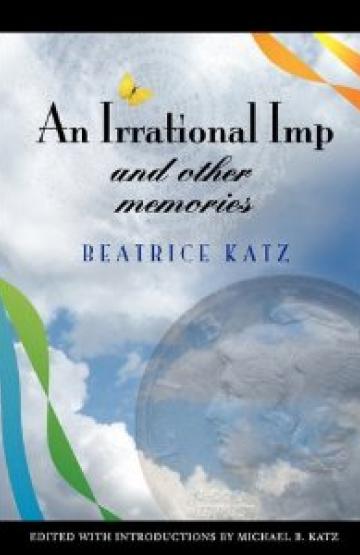 2010
Dog Ear Publishing, LLC
The essays in An Irrational Imp distill the insight, empathy, and wisdom of the author's long and productive life. The memories they convey range from her early twentieth-century youth in an immigrant working-class family in Boston to observations on graffiti in a women's restroom at Harvard near the century's close. They paint unforgettable images of an immigrant neighborhood, recall the tensions that etched emotional scars in a close but conflict-filled family, capture vignettes of the homefront during World War II, peer into an exceptional community of adult learners, use stories full of both grace and pathos to confront the end-of-life, and recount an extraordinary friendship developed between her and a leading New England poet in his old age. Her son, Michael B. Katz, contextualizes these memories, published from her late seventies through her early nineties, with biographical introductions to the book and each of its sections. Her long-time friend and Director of the Harvard Institute for Learning in Retirement, Leonie Gordon, provides an epilogue. 

Beatrice Katz understood that narrative, as much as explicitly didactic writing, needs a point, and each one of the memories in this book quietly conveys a message for the reader. Mostly, the messages reflect her belief in the capacity of friendship to transcend the differences that usually separate individuals from one another, the power of family to wound as well as to heal, her ambivalence about the price exacted by progress, and her celebration of the joys of life-long learning and discovery. The book's illustrations introduce readers to Beatrice in youth, middle age, and in her last years and to the family members who are the subjects of many of these memories.

In her late seventies, Beatrice Katz began her participation in the Harvard Institute for Learning in Retirement with trepidation. In her initial non-fiction writing seminar she produced the first of the essays in this book. The enthusiasm of her classmates encouraged her to submit an essay to H.I.L.R.'s Literary Supplement. To her surprise it was accepted. Its warm reception spurred her on to write many more. Published over the next quarter century, they were read avidly by her fellow students. Readers of this book will understand why.