The Undeserving Poor: America's Enduring Confrontation with Poverty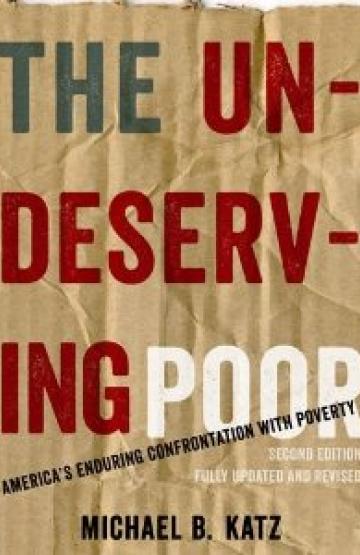 2013
Oxford University Press, USA
First published in 1989, The Undeserving Poor was a critically acclaimed and enormously influential account of America's enduring debate about poverty. Taking stock of the last quarter century, Michael B. Katz's new edition of this classic is virtually a new book. As the first did, it will force all concerned Americans to reconsider the foundations of our policies toward the poor, especially in the wake of the Great Recession that began in 2008.

Katz highlights how throughout American history, the poor have been regarded as undeserving: people who do not deserve sympathy because they brought their poverty on themselves, either through laziness and immorality, or because they are culturally or mentally deficient. This long-dominant view sees poverty as a personal failure, serving to justify America's mean-spirited treatment of the poor. Katz reminds us, however, that there are other explanations of poverty besides personal failure. Poverty has been written about as a problem of place, of resources, of political economy, of power, and of market failure. Katz looks at each idea in turn, showing how they suggest more effective approaches to our struggle against poverty. 

The Second Edition includes important new material. It now sheds light on the revival of the idea of culture in poverty research; the rehabilitation of Daniel Patrick Moynihan; the resurgent role of biology in discussions of the causes of poverty, such as in The Bell Curve; and the human rights movement's intensified focus on alleviating world poverty. It emphasizes the successes of the War on Poverty and Great Society, especially at the grassroots level. It is also the first book to chart the rise and fall of the "underclass" as a concept driving public policy.

A major revision of a landmark study, The Undeserving Poor helps readers to see poverty-and our efforts to combat it--in a new light.