Anthropologists in the Stock Exchange. A Financial History of Victorian Science.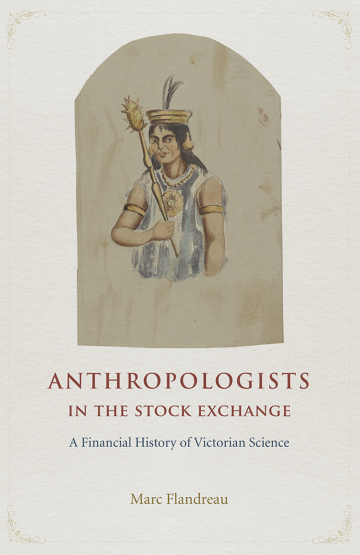 2016
University of Chicago Press
Uncovering strange plots by early British anthropologists to use scientific status to manipulate the stock market, Anthropologists in the Stock Exchange tells a provocative story that marries the birth of the social sciences with the exploits of global finance. Marc Flandreau tracks a group of Victorian gentleman-swindlers as they shuffled between the corridors of the London Stock Exchange and the meeting rooms of learned society, showing that anthropological studies were integral to investment and speculation in foreign government debt, and, inversely, that finance played a crucial role in shaping the contours of human knowledge.
           
Flandreau argues that finance and science were at the heart of a new brand of imperialism born during Benjamin Disraeli's first term as Britain's prime minister in the 1860s. As anthropologists advocated the study of Miskito Indians or stated their views on a Jamaican rebellion, they were in fact catering to the impulses of the stock exchange—for their own benefit. In this way the very development of the field of anthropology was deeply tied to issues relevant to the financial market—from trust to corruption. Moreover, this book shows how the interplay between anthropology and finance formed the foundational structures of late nineteenth-century British imperialism and helped produce essential technologies of globalization as we know it today.