The Oxford Handbook of Asian American History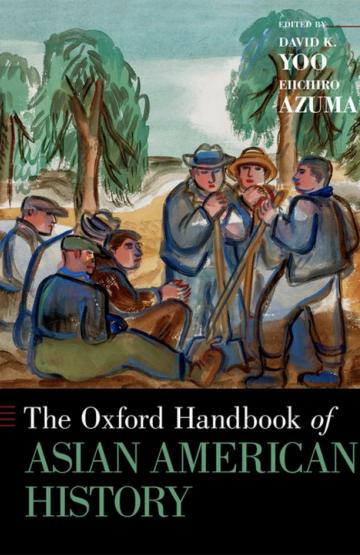 2016
Oxford University Press
After emerging from the tumult of social movements of the 1960s and 1970s, the field of Asian American studies has enjoyed rapid and extraordinary growth. Nonetheless, many aspects of Asian American history still remain open to debate. The Oxford Handbook of Asian American History offers the first comprehensive commentary on the state of the field, simultaneously assessing where Asian American studies came from and what the future holds.

In this volume, thirty leading scholars offer original essays on a wide range of topics. The chapters trace Asian American history from the beginning of the migration flows toward the Pacific Islands and the American continent to Japanese American incarceration and Asian American participation in World War II, from the experience of exclusion, violence, and racism to the social and political activism of the late twentieth century. The authors explore many of the key aspects of the Asian American experience, including politics, economy, intellectual life, the arts, education, religion, labor, gender, family, urban development, and legal history.

The Oxford Handbook of Asian American History demonstrates how the roots of Asian American history are linked to visions of a nation marked by justice and equity and to a deep effort to participate in a global project aimed at liberation. The contributors to this volume attest to the ongoing importance of these ideals, showing how the mass politics, creative expressions, and the imagination that emerged during the 1960s are still relevant today. It is an unprecedentedly detailed portrait of Asian Americans and how they have helped change the face of the United States.